Ecover Refill Station
Clean Direct are now a Ecover Refill Station.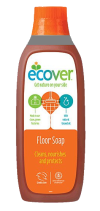 Start to refill your Ecover bottles at our Refill Station. Ecover bottles can be used more than 50 times; that's a shed load of plastic savings which is great for the environment. You can refill Washing Up Liquids, Laundry Liquids and All-Purpose Cleaners, Floor Soap, Toilet Cleaner.